Slovenia
We have gathered travel information, facts, things to do and weather for your Slovenia trip. We hope this page helps you plan a great trip to this beautiful country!
Slovenia is famous for its beautiful mountains, forests, lakes, natural diversity, and ski resorts. The small Balkan country in Central Europe borders Italy, Austria, Hungary, and Croatia. It has established itself as a popular all-season travel destination and a perfect place for senior travel or that first big retirement trip. It is also very accessible and safe to visit, has very welcoming locals, and English is widely spoken, in addition to Slovenian. Most people start their journey from the capital city of Ljubljana, located in the central part of the country.
It has a developed, stable economy, is part of the European Union, and is a member of the Schengen Zone. The primary industries include pharmaceuticals, automotive parts, appliances, food processing, and tourism. As a result, Slovenia has slightly lower prices than most of Western Europe.
So you will leave wanting more if you come for biking, hiking, skiing, lake activities, monasteries, wine tasting, food culture, or just beautiful natural scenery. So go ahead and book your trip now. It has a strong "Retirement Travelers" recommendation! Keep reading for more travel information on visiting this beautiful country.
---
Travel Information and Guides for Slovenia
---
Best Things to Do
Lake Bled is magical. Hike to Bled Castle, take a boat to Bled Island, and walk around the perimeter loop
Walk around Ljubljana Old Town and enjoy the cafes
Take the funicular to Ljubljana Castle
See the Adriatic coast in the charming town of Piran
Visit Triglav National Park for amazing hikes and mountain views
Eat some delicious Štruklji, a traditional dish of dough and fillings
Slovenia Facts:
Capital: Ljubljana
Language: Slovenian
Monetary Unit: Euro (EUR)
Population: 2.1 Million (147th)
Total Area: 7,827 Square Miles (150th)
National Parks: 1
When to go…
Ljubljana, Slovenia (side charts)
---
This is a city to be explored in every season! The Slovenia weather is wonderful throughout the summer months, but the crowds to this beautiful country are higher. We recommend the shoulder months of April-May or September-October as a great time for a first visit. The weather will still be nice and the crowds and prices lower. Rainfall is fairly consistent throughout the year.
Our Visit
---
Row, row, row your boat, gently across Lake Bled! We are so glad we picked this mode of transportation to visit the iconic church on the island in Lake Bled. We arrived right at noon and were greeted with church bells as we climbed the church bell tower. An experience we will always remember, in one of the most beautiful places in the world.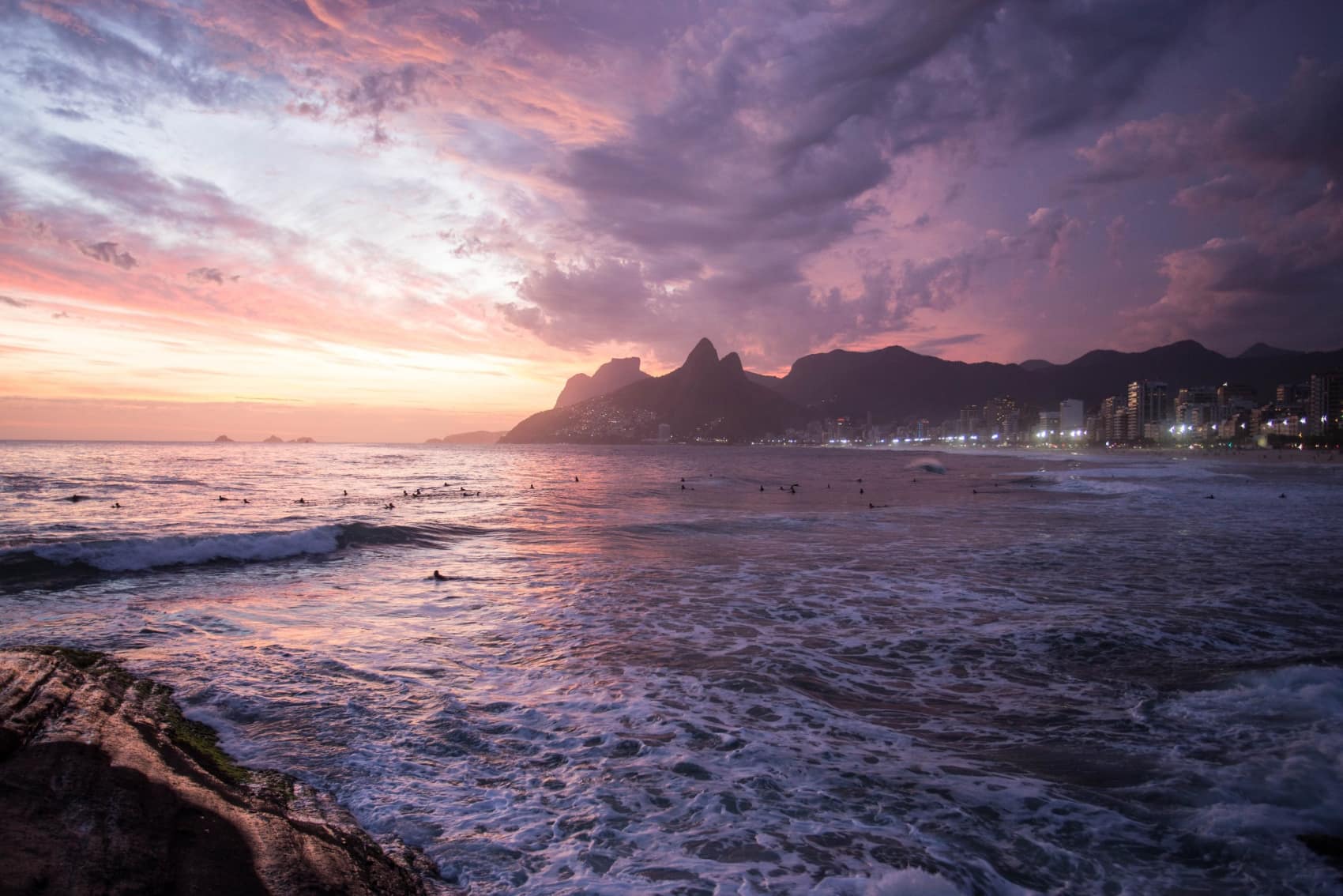 Explore travel in another country!
---
We have traveled to many countries, so check out our guides here!