Brazil
We have gathered travel information, facts, things to do, and weather for your Brazil trip. We hope this page helps you plan a great trip to this beautiful country!
Brazil has no shortage of things to do and see, from the massive Amazon rainforest jungles to diverse cities, the famous beaches of Rio de Janeiro, or even the biggest party in the world during Carnival. This large Portuguese-speaking South American country has a rich and fascinating culture that will match the type of adventure that fits your style. So now is the time to start planning that adventure of a lifetime to this fascinating country. Keep reading for more travel information about visiting this amazing country.
---
Travel Information and Guides for Brazil
---
Brazil Facts:
Capital: Brasilia
Language: Portuguese
Monetary Unit: Real (BRL)
Population: 214.05 Million (7th)
Total Area: 3,287,956 Square Miles (5th)
National Parks: 70
When to go…
Rio De Janeiro, Brazil
---
Rio can be visited throughout the year and always get mild temperatures. The best time to visit is December-March, for the warmest Brazil weather and enough sun to hit the beaches. February is the month to experience Carnival.
Best Things to Do
Take a cog railway to the iconic Christ the Redeemer statue and gaze over Rio de Janeiro
Explore the vast Amazon Rainforest on a boat trip for amazing wildlife
Take a cable car up to Sugar Loaf for views of the Rio beaches
Visit Rio or another city for Carnaval, and see parades of samba dancers
Enjoy some art museums and parks in Brazil's largest city, São Paulo
See the best panoramic views of Iguacu Falls from the Brazilian side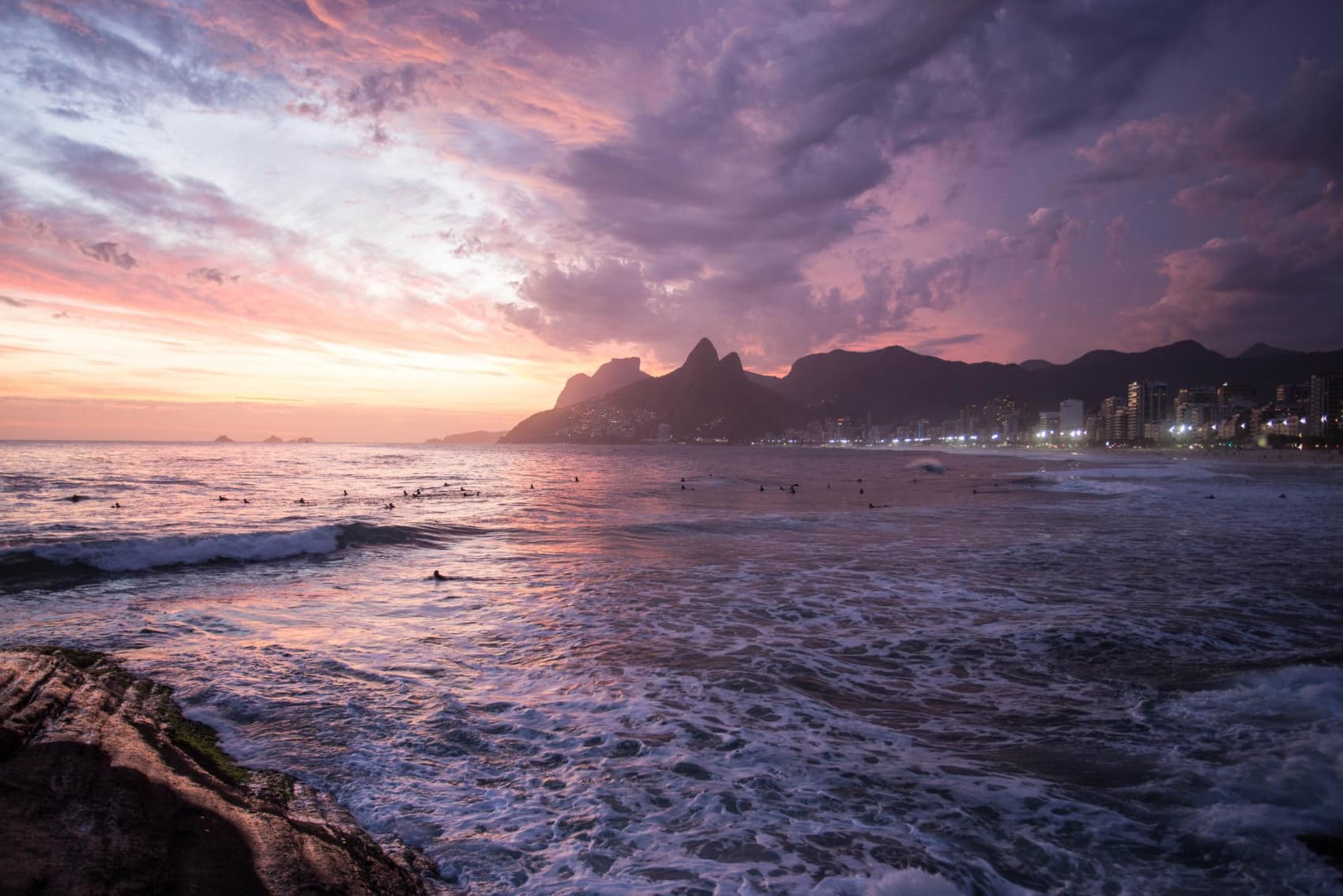 Explore travel in another country!
---
We have traveled to many countries, so check out our guides here!