Uruguay
We have gathered travel information, facts, things to do, and weather for your Uruguay trip. We hope this page helps you plan a great trip to this beautiful country!
Uruguay is a small country sandwiched between Brazil and Argentina on the South Atlantic coast of South America. It is famous for its many beautiful beaches and mild climate, which makes it attractive as a retirement destination. The international airport in Montevideo is the main entry point into the country. It has a developed and stable economy and is the safest place to live in South America. The primary industry is the agricultural sector which exports grains, meat, dairy, wood products, plastics, and pharmaceuticals. Uruguay is becoming a more popular option for both vacationing and retirees, with its friendly residents, vibrant culture, and natural beauty. We plan a more extensive visit to this country in the coming years. Keep reading for more travel information to help plan your next trip.
Our Visit
---
When our youngest daughter, Hannah, graduated nursing school, we offered to take her on a trip to South America. In the sweetest voice, she asked if we could include her boyfriend, William (her now husband). Of course, we agreed. He wanted to help pay for his portion of the trip, but we told him that his portion would be the lunch tab in Uruguay. It was a wonderful meal in Colonia del Sacramento, one we will never forget. Here we posed with the owner of the restaurant, Los Kamikases, after having written our names on the walls.
---
Travel Information and Guides for Uruguay
---
Uruguay Facts:
Capital: Montevideo
Language: Spanish
Monetary Unit: Uruguayan Peso (UYU)
Population: 3.52 Million (132nd)
Total Area: 69,898 Square Miles (99th)
National Parks: 12
When to go…
Montevideo, Uruguay
---
The best time to visit is November-February, which is their summer months of the Uruguay weather. You will find very pleasant temperatures in 70's and low 80's. Rainfall is fairly consistent all year long.
Best Things to Do
Watch a Tango on the streets and explore the restaurants of Montevideo
Enjoy the golden sand of the most famous beach, Punta del Este
Visit the historical Old Town of Colonia and then catch a ferry to Buenos Aires
Eat lots and lots of delicious meat at Uraguay's parrillas (steakhouses)
Look for Sea Lions in Cabo Polonio
Learn about the culture of the traditional gauchos by visiting a hacienda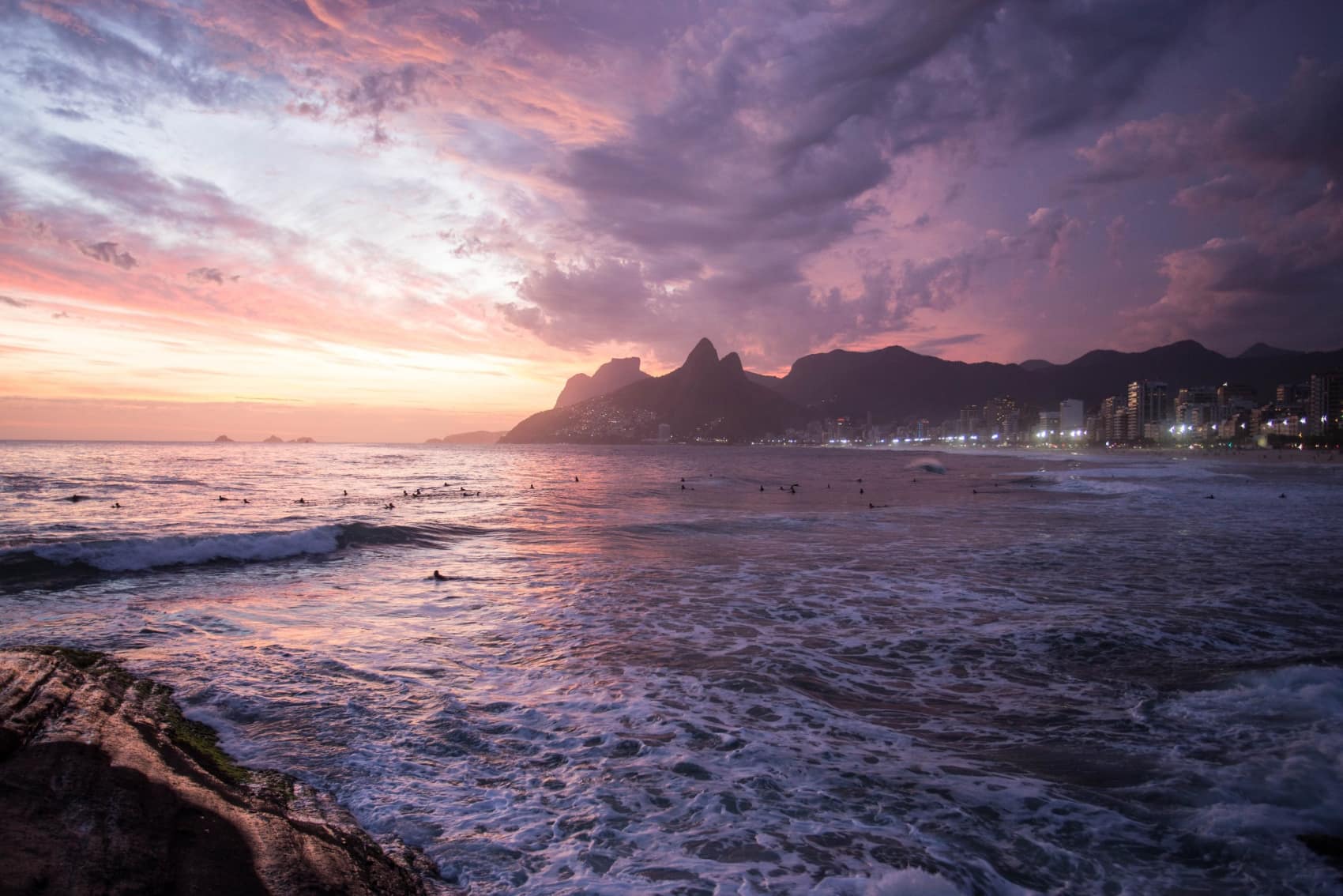 Explore travel in another country!
---
We have traveled to many countries, so check out our guides here!